The third annual festival "Russian Cultural Days" will take place this October 12-14, 2017. This year the organizers of the festival, including Bodrum Tourism Office in Moscow, Municipality of Bodrum and with the support of Bodrum.com.ru, have prepared an interesting program. This year's festival will feature business panels with the main topic "Bodrum and Russian speaking countries. Development of successful business", a tourism fair introducing interesting Russian travel regions and an art exhibition and workshops with the theme "Russian Heritage - Folks Craft". There will be an open-air Russian movie night and the beloved Russian street food fair.
Detailed program overview:
12 October: business panels "Bodrum and Russian speaking countries. Development of successful business"
Everyone is welcome to join a various business panels about Russian Turkish business future. Speakers will present thoughts, ideas and experiences about successfully working in Turkey with Russian market.
Location: «Isis Hotel & Spa», conference room
Starting time: 14:30
Free Entrance
12 - 14 October: Tourism fair "Discover Russia and Ukraine"
Get to know some of Russian and Ukrainian regions that are definitely worth visiting. From ballet at the Boloshoy theatre to bear fishing in Kamchatka, every day will be an adventure. Local tour operators will be happy to answer any questions you might have regarding your trip.
Free Entrance
12 - 14 October: art exhibition "Russian Heritage - Folks Craft"
You will get a chance to see some of Russia's most famous folk's crafts and learn its origins and techniques. Typical ornament patterns on wood, ceramics and textiles as well as Russian iconic dolls "Matryoshka" and filigree jewelry will be presented. As a special event for children, a workshop "painting on Russian dolls" is available daily.

Free Entrance
13 October, business panels "Bodrum and Russian speaking countries. Development of successful business"
Topics to be discussed:
Yachting: 13:00 - 14:30
Tourism: 14:45 - 16:30
Real Estate: 16:45 - 18:15
Location: «Spektr Boutique Hotel & Spa»
Free enterance
13 October: Open-air Russian movie night
Office Romance is a Soviet comedy film directed by Eldar Ryazanov. It is a Mosfilm production, released in 1977, celebrating its 40th on screen birthday this year. During the film, you can enjoy a special Russian tasting menu, which includes wonderful dishes from each Russian-speaking person's childhood embracing some gourmet touches.
Film: « Office Romance »
Languages: original with Turkish subtitles
Starting time: 19:00
Location: Yalikavak, Minos Restaurant
Free Entrance, special tasting menu (4-course meal and a shot of Vodka) 50,- TRY
14 October: Russian street food fair
At the Russian street food fair, you will get the chance to taste various famous and delicious dishes for Russia, Ukraine, Khasakhstan, Caucasus and more. Besides food, you also will be able to purchase Russian or Russian themed souvenirs. As part of the entertainment program, we have prepared a performance by a traditional Russian dancing and singing group as well as a cooking class with demonstration of Pavlova cake preparation by "Cooking Classes Bodrum".
Starting time: 14:00
Performance: 15:00
Cooking Class: 16:00
Location: Iskele square Bodrum

For more information about the events please contact us at +90 549 511 06 00
Dear, Visitor
Thank you for your interest in our posts and for visiting bodrum.com.ru!
For now, the full version of our web portal is, unfortunately, only available in Russian and partially in Turkish. We are still working out our basic concept, primarily focusing on the main and most important issues, problems and needs of tourists and foreigners living in Bodrum. Our main team currently consists of only Russian native speakers, thus, we are best able to cover all issues about Bodrum in Russian.
However, we aim to additionally launch the most useful and important sections of our portal in English and German soon. Therfore, we are open for cooperation with all existing online information resources for the Bodrum region, focusing on the English- and German-speaking audience.
By combining our experience, we will be able to provide a high-quality service and full information support for all individuals visiting Bodrum. We especially want to assist those who are staying in Bodrum permanently, but may lack sufficient knowledge of the Turkish language in order to arrange comfortable living conditions. Also, we want to help our visitors to keep abreast of the latest events in the Bodrum peninsula.
Below, we have compiled a list of useful links about Bodrum in English:
We apologise for any inconvenience.
Sincerely yours,
The BODRUM.COM.RU Team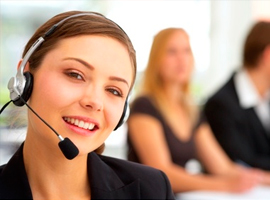 Russian-speaking Call-center in Bodrum
This service is aimed at Turkish companies who do not have Russian-speaking staff, as well as at Russian-speaking Turkish residents and tourists who do not speak Turkish or other European languages.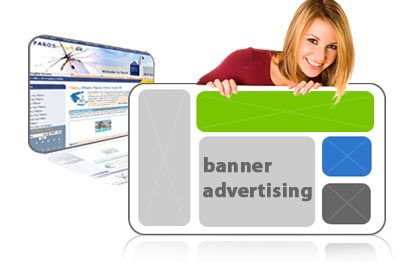 Banner advertising
Banner ADs is one of the most efficient and quick ways to attract new clients, advertise your company or your product.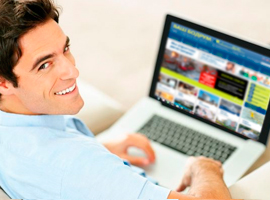 Advertorials on BODRUM.COM.RU portal
Information portal "Vash Bodrum" (Bodrum.com.ru) is the only internet resource about Bodrum in Russian language. Thus, we have first lines by key word search all Internet Searching Engines in the areas of tourism, real estate, economic, history and culture.